EL RECODO TANGO APP
Identify that tango playing around you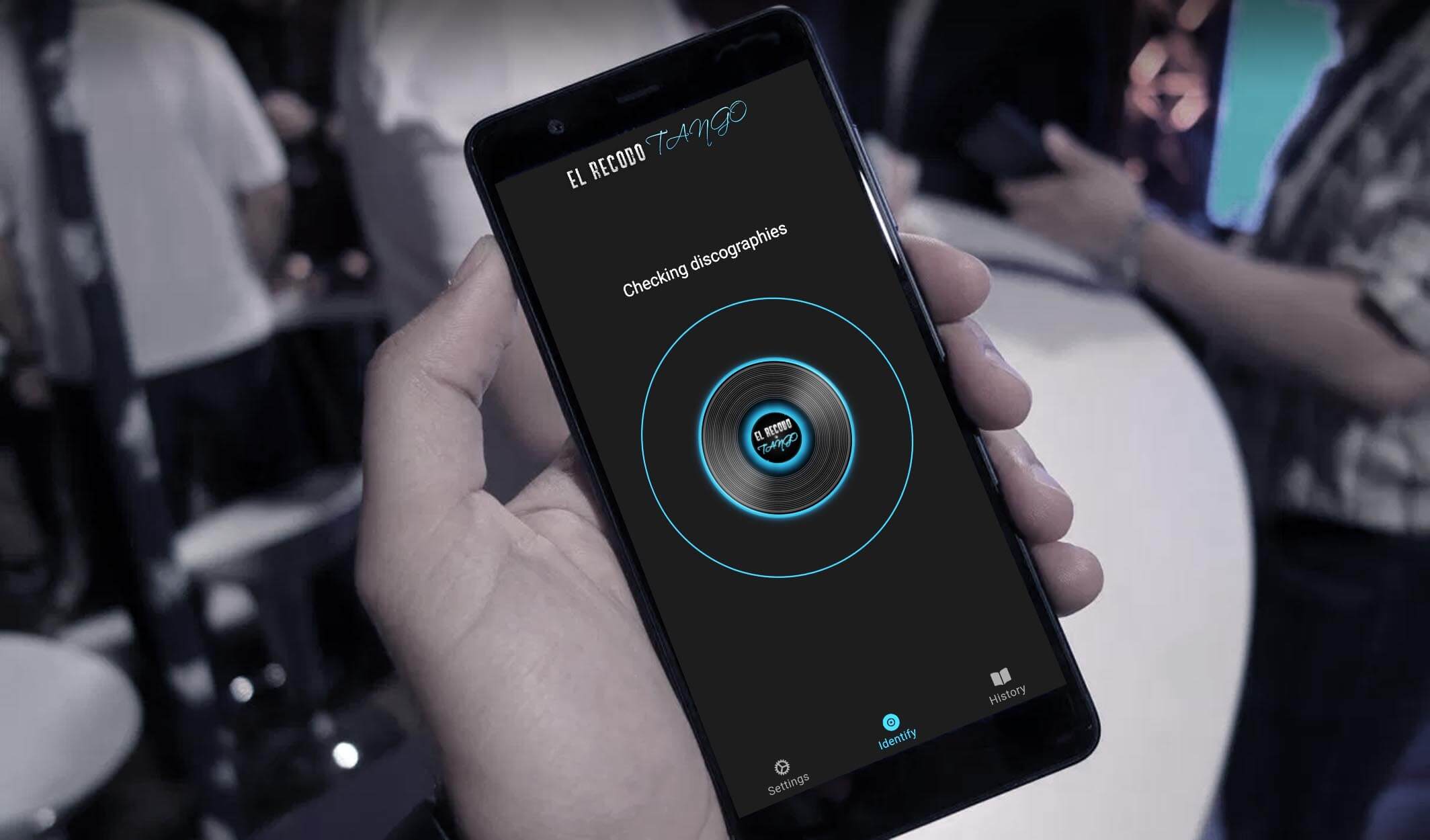 Identify most tangos within seconds
Confirm the identifications using the available audio samples
Add ratings and favorites
Get accurate artist names, recording dates and more...
Get Lyrics
Find similar recordings through the Tanda Builder
Keep a history of the tangos you identified
37147 IDENTIFIKATIONEN 16424 AUFNAHMEN 34623 VERSIONEN
The project
After thousands Tango Quiz where you are asked what is this tango it was time to offer a way for YOU to ask El Recodo.
One click, anywhere, anytime, from a short audio sample playing around you. Many apps do that for modern music, but when it comes to tango, they are - if not wrong - confusing or they lack key information such as recording dates. If such tool could be linked to El Recodo Tango Music, it would definitly improve our tango music knowledge...
Three years of thinking, struggling and developping finally resulted in the 1st audio recognition app dedicated to tango. Several people involved to make it work, especially Ahmed Alami (algorithms, tests, architecture), Julien Libeau (servers, application), Gregory Diaz (concept, audio learning, database), and all contributors.
Help improving the app by
contributing
!
It is an on going project...
Questions / Answers
What tango can be identified?
All recordings available on El Recodo Tango Music may be identified, which covers thousands recordings and versions, mainly classical and danceable tango which is the priority scope.
Getting a contributor access helps to improve the database on regular basis.
There's no result, however the recording is listed on El Recodo
Try with the mic near to the speaker and on a distinct sample of music. Still no result? It may be a version still unknown by the app (transfer with distinct sounding or speed), despite the efforts to continuously integrate as many releases as possible.
You can also try the advanced search with a piece of lyrics and any other filter you may find.
What benefits vs other famous apps?
Non-tango applications display information from CD releases which is perfect for music in general, but not for tango.
This app includes non-official realeases which often circulate between DJ's and dancers; and you get accurate tango data from El Recodo Tango Music. As an example, "La cumparsita by Juan D'Arienzo", is not the answer you are looking for because he recorded it 6 times between 1928 and 1971! Which one are you listening to? El Recodo can tell...
The wrong tango has been identified
Like all similar apps, the recognition technology is wondeful but never perfect. It is recommended to double check your identifications using the audio sample (play button) or the website. You can also remove the recording from your history.
I always used Facebook Login / I don't know my password
If you don't remember your password, or If you don't have any because you always use Facebook to log in, click on "lost password" and follow the process: Enter your email, wait for the email (check you spams), get a temporary link to define a new password.
---